HELPING PHYSICIANS TREAT THE RIGHT PATIENT AT THE RIGHT TIME
ViTAA offers precision, personalized medicine to non–invasively map the strength and weakness of abdominal aortic aneurysms (AAA).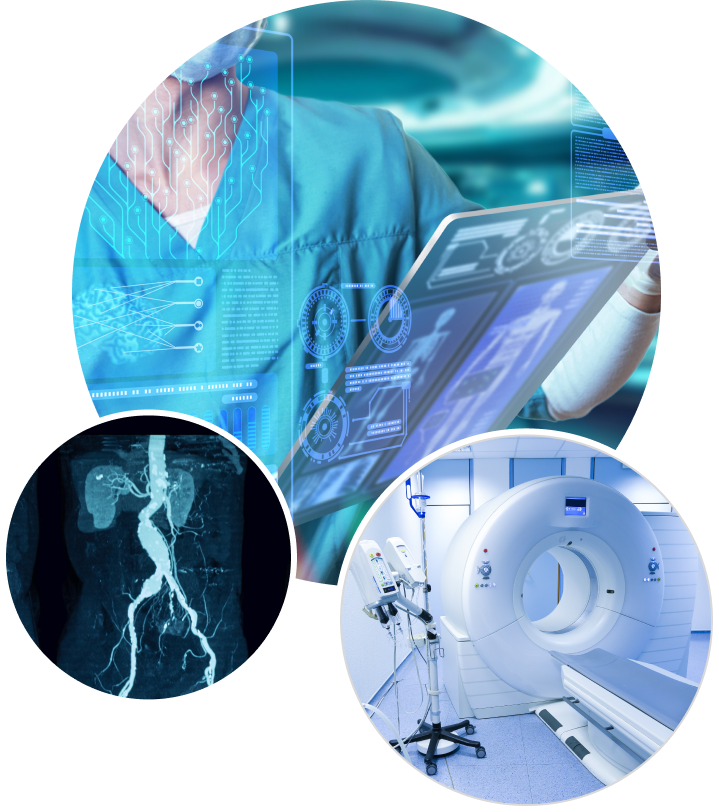 ViTAA's technology has been developed and refined over the last decade by the team led by Dr. Elena Di Martino at the University of Calgary in collaboration with vascular surgeon Dr. Randy Moore.
In 2019 Dr. Di Martino and Dr. Moore teamed up with Steve Arless to form ViTAA Medical Solutions Inc. Since late 2019, the founders have worked diligently to assemble a world class team of executive management and engineers.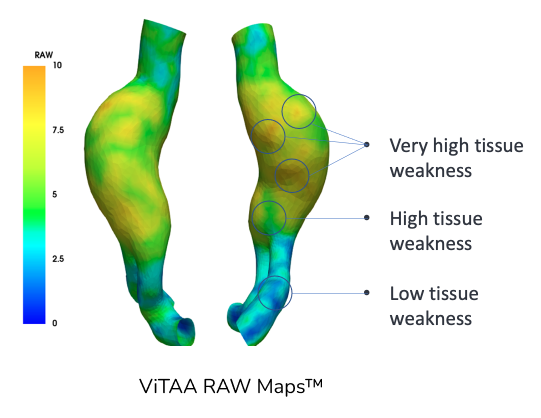 ViTAA's RAW™ (Regional Areas of Weakness) Mapping technology can analyze the deformation of the aorta wall using images captured throughout the cardiac cycle. Then, by incorporating critical simulation data on blood flow and location and size of clots (ILT or intraluminal thrombus) within the aneurysm, ViTAA's algorithms compute and generate detailed strength and weakness maps of the abdominal aortic aneurysm.
If you have any questions or comments, please contact us via email or send us a message using the contact form.